PH Virtual Interior Design Service
WHAT IS VIRTUAL INTERIOR DESIGN?
Virtual Interior Design offers a modern approach to designing a space at your own pace. Communication, renderings, and project documents are delivered straight to your email. We provide you with a design that fits your taste and style, along with floorplans, shopping links and notes to set up your space.
WHAT IS INCLUDED IN OUR VIRTUAL INTERIOR DESIGN SERVICE?
We offer (3)three virtual interior design services. Each service can be applied towards (1)one full-room design. Our full-room virtual design service includes:
Preliminary Design Meeting via Zoom or by phone
Design Concept Board/Layout to showcase the vision for the space
Floor Plan with furniture placement
3-D Conceptual Rendering
Detailed Product Source List with direct links to purchase
Designer notes to execute your new design at your own pace
Not sure what's your design style? Check out our blog, "What's Your Interior Design Style" to get an idea of what fits your taste.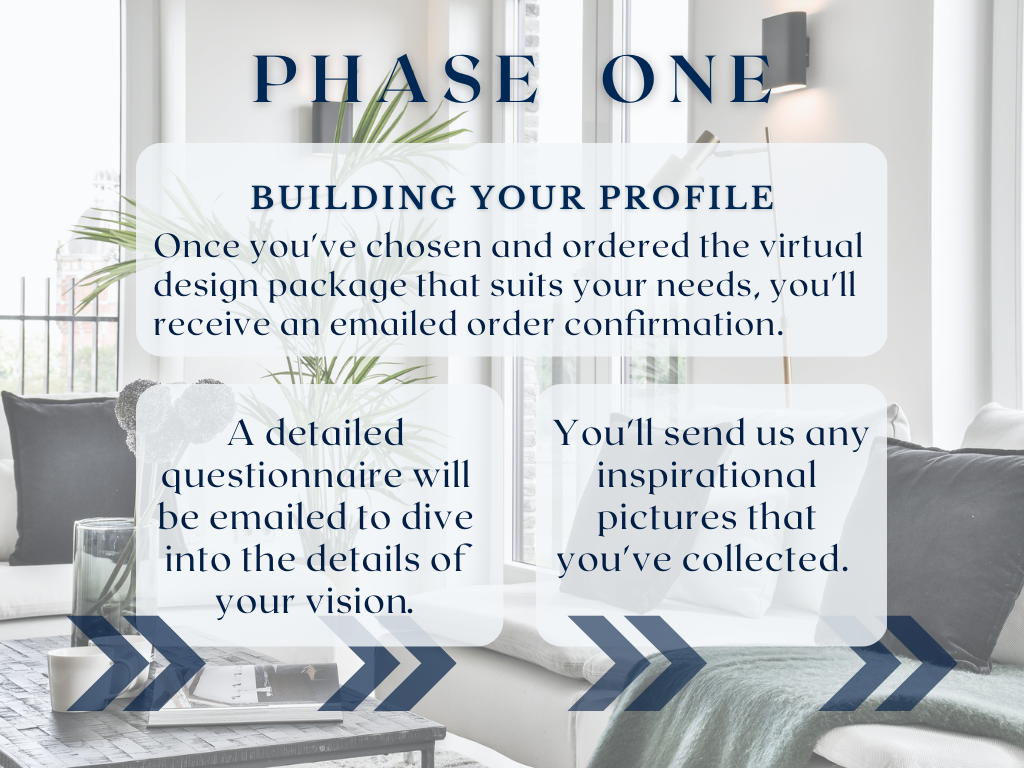 Consultation
We will connect so we can discuss your project, We will go over what your needs are, what you are looking for, and whether or not we are the right fit for the job.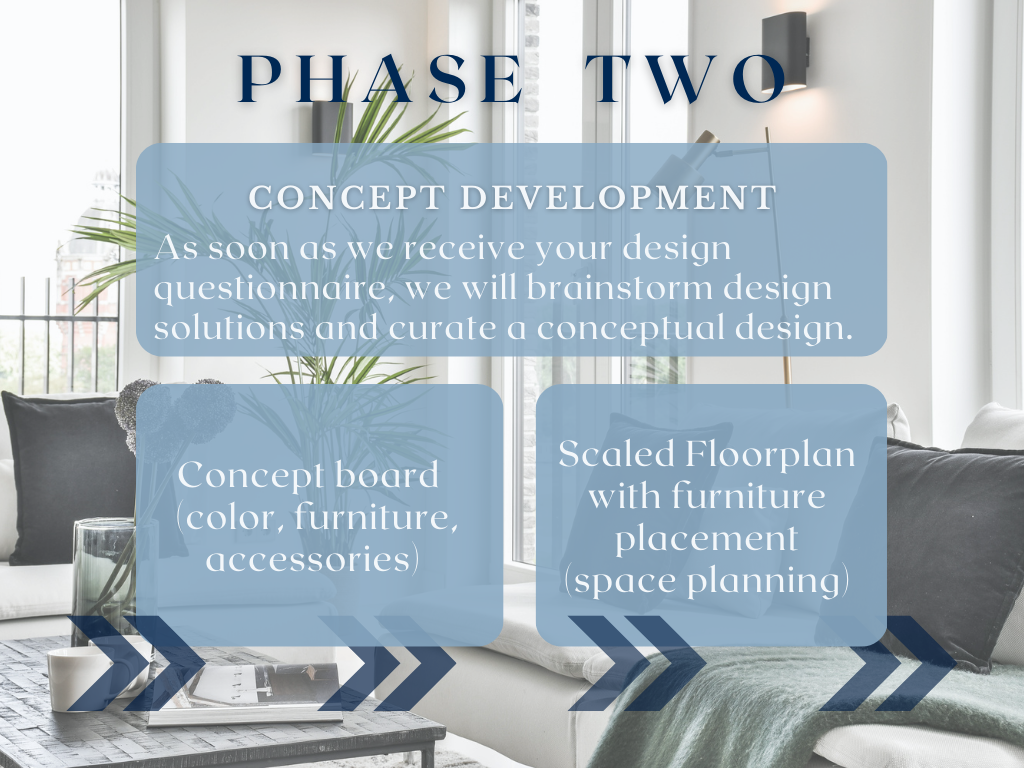 Budget + Planning
We will work with you to create sketches and layouts for your design. We will discuss furnishings and color palettes to find the best look and feel for your new space.
Visual Presentation
Once the design is approved, you will begin on the project!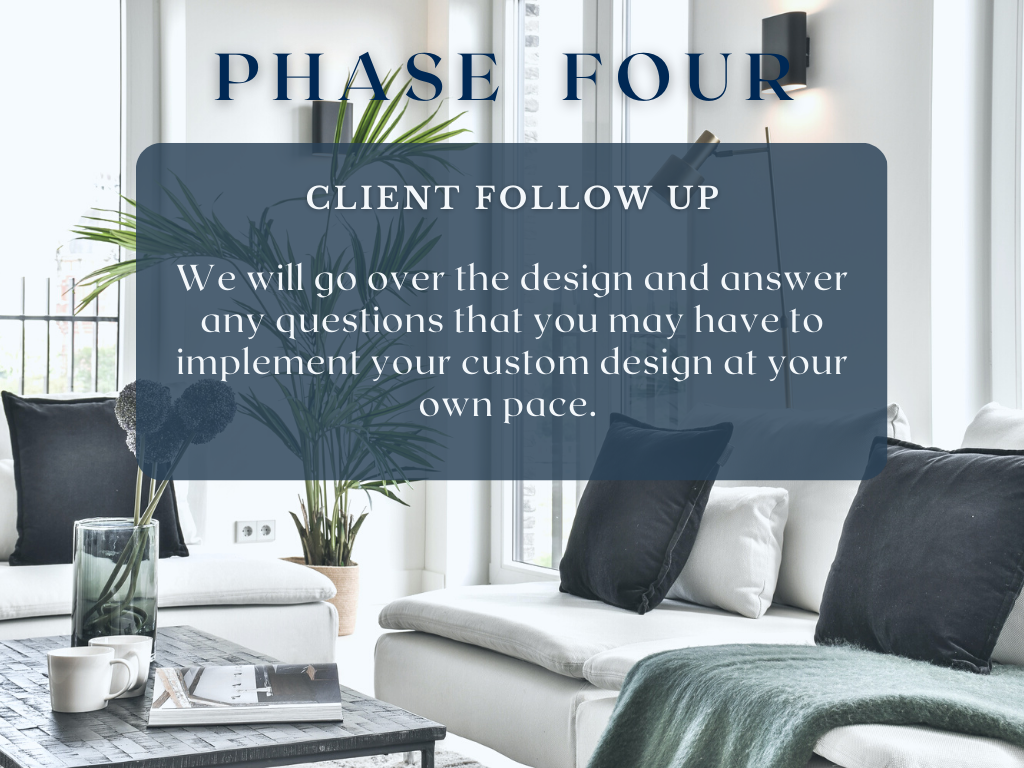 Follow Up
We'll go over progress and answer any questions that you may during your project.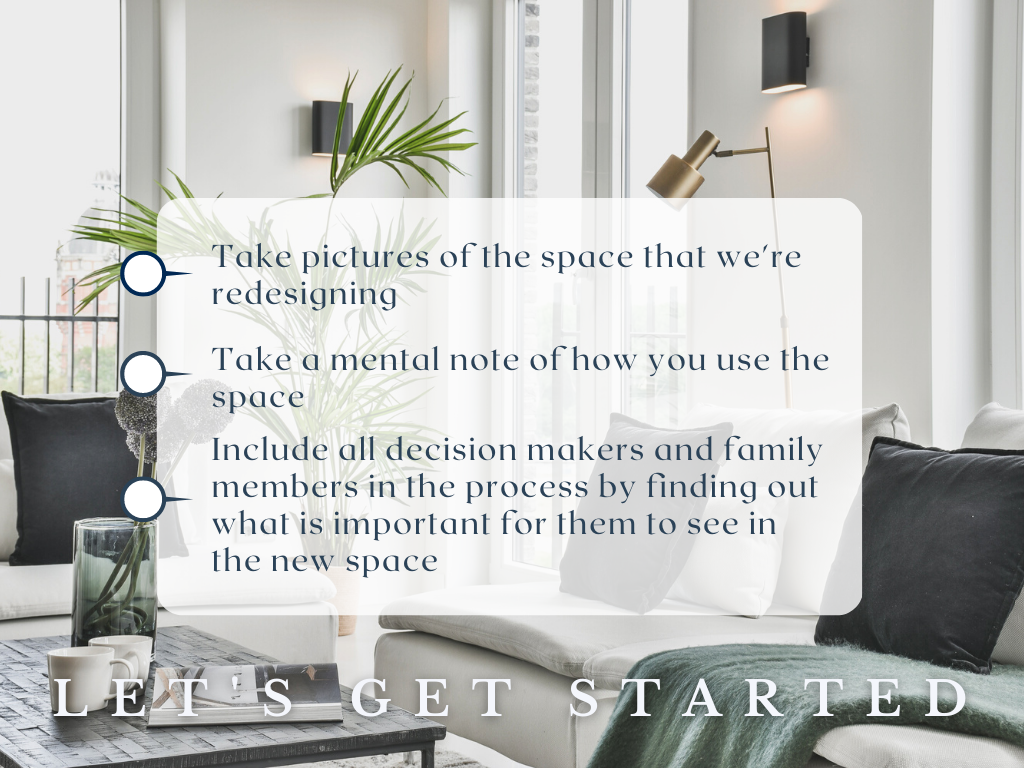 Tips
Once you select your service, you will receive an emailed questionnaire to start the process. Before you start, make sure you follow the tips listed on your left.